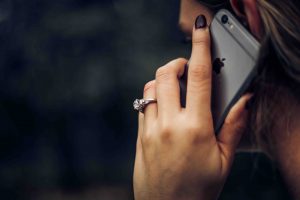 Dealing with an insurer's claims adjuster may be the last thing on your mind after suffering injuries in a Miami auto crash, but you can expect the phone to ring in the days that follow. Though you may view the conversation as an annoyance, keep in mind that it is a necessary part of the process when you are filing an injury claim. Typically, the insurance adjuster will be seeking information regarding fault and the severity of your injuries, so what you say – and DO NOT say – is critical. It is always important to seek the advice of a Miami car accidents attorney before you answer the call, but you may find some tips to be useful. 
Be Calm and Courteous
Start things off on the right foot, even if you are angry, anxious, or frustrated. You should stay calm during the conversation and be polite. The person on the other end of the call is just doing his or her job, even if you do have opposing interests in the claim.