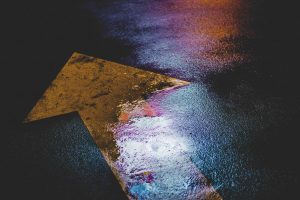 You may not expect to be hurt due to dangerous conditions on property, but a report from the US Centers of Disease Control and Prevention reveals shocking statistics: Accidental slips, trips, and falls are among the top two causes of non-fatal injuries in the US. It is true that clumsiness may be to blame in some situations, but many other injuries occur because of preventable errors. You should discuss your circumstances with a Florida slip and fall attorney right away, but some answers to common questions about property-related accidents may be helpful. 
How do Slip and Fall Claims Work?
The familiar term "slip and fall" actually refers to a legal concept called premises liability in Florida. The foundation of these claims is negligence, a type of case that imposes a legal duty on property owners. If they fail to maintain the premises in a reasonably safe condition, they could be liable for a victim's injuries. 
However, liability may extend beyond just the property owner. Any person or entity who owns, manages, or has control over the physical location could be a potential party.
Why Would a Florida Property Owner be Liable for My Slip and Fall Injuries? 
Though negligence is the root cause of many accidents on property, there are some common causes behind these incidents. Examples include:
Failure to fix broken, cracked, or uneven surfaces;

Neglecting to clean up spills or debris;

Leaving carpet, mats, rugs, or other flooring to remain in disrepair;

Inadequate or damaged lighting;

Broken or loose railings;

Loose or stray wiring;

Failure to provide proper security in an area known to be dangerous; and,

Many other forms of negligence.
What Types of Monetary Damages are Available?
As in most other personal injury cases, there are two categories of compensation available for victims of slip and fall accidents.
Economic Damages: This form of compensation is intended to reimburse you for the costs of medical treatment, including surgery, rehabilitation, physical therapy, medications, and related care. Your lost wages are also classified as economic damages;

Non-Economic Damages: This category represents your subjective losses, such as pain, suffering, emotional distress, and others.
What Should I do After Suffering Injuries on Someone Else'sProperty? 
Your first priority is to seek medical care for your injuries, either at the emergency room, an urgent care center, or your own primary physician. The next step should be setting up a consultation with an experienced premises liability attorney. A lawyer can assist with other aspects of the claims process and will ensure you get the compensation you deserve for your injuries. Note that time is of the essence, as the statute of limitations in Florida is four years from the date of the slip and fall incident.
Discuss Your Claim with a Florida Slip and Fall Lawyer
For more information on premises liability and your rights as an injured victim, please contact Gerson & Schwartz, PA. We can set up a no-cost consultation at our offices in Miami, Fort Lauderdale, or West Palm Beach. Once we review your situation, we can provide additional advice on your legal options.
(image courtesy of Oliwier Gesla)