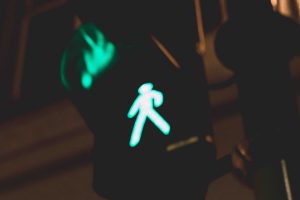 For anyone who enjoys getting around the city, Miami's WalkScore of 79 out of 100 points should come as no surprise. The year-round warm climate, spectacular water views, and luxurious beaches offer plenty of reasons to walk and enjoy the outdoors. Plus, the mayor closes major roadways to motor vehicle traffic once a month, allowing pedestrians and bicyclists to take to the streets. 
Of course, there can be a downside to foot-based transportation. Pedestrians are at risk of serious injuries when motorists are careless behind the wheel. Fortunately, state law provides you with rights as a victim, and a Florida pedestrian accident lawyer can help protect them. In addition, you may find it useful to review some general information about these cases.
Common Causes of Pedestrian Accidents
The majority of these incidents occur because of misconduct by the operator of a motor vehicle, such as:
Speeding in excess of the posted limit;

Failure to yield to a pedestrian in a crosswalk;

Driving under the influence of alcohol or drugs;

Improper lane changes; and,

Texting, talking, surfing the internet, or other unlawful cell phone use.
Still, pedestrians are not always without fault in an accident. Many people do not realize that the same traffic laws for drivers also apply to individuals on foot, bicycle, scooter, and other non-motorized vehicles. In other situations, a person walking may simply be careless. Examples of common causes of accidents with pedestrians include:
Not crossing the street at a designated crosswalk;

Failing to walk on the sidewalk where one is present;

Walking in traffic, either with or against the direction of moving vehicles;

Using a cell phone while walking in the presence of traffic; and,

Many other causes.
Your Rights Under Florida Law
While the exact causes of a pedestrian accident may vary, they are usually the result of someone's negligence. To prevail on a claim for compensation, you must prove that the responsible motorist breached the duty to drive safely, which directly caused your injuries. If successful, you can recover damages for your medical costs, lost income, pain, suffering, emotional anguish, and other losses.
However, Florida has enacted a statute regarding comparative fault in pedestrian accident cases, which focuses on the negligent acts of the person on foot. If you are a pedestrian and you are also blameworthy in causing the accident, your compensation will be reduced. The analysis of comparative fault assigns a percentage value to your own negligence, and subtracts this amount from your total monetary damages. For instance, if you recover $10,000 in damages but were 30% at fault, you will receive $7,000.
Get Legal Help From a Florida Pedestrian Accidents Attorney
If you were hurt in a pedestrian accident that was not your fault, please contact Gerson & Schwartz, PA to set up a free appointment at our offices in Miami, Fort Lauderdale, or West Palm Beach. We can review your circumstances and determine the best strategy for proceeding with your claim. Plus, we can assess any comparative fault issues and develop an approach for overcoming these potential challenges.
(image courtesy of Basil Samuel Lade)