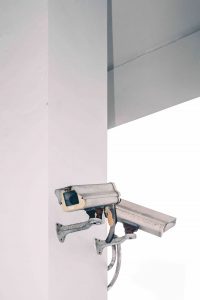 Chances are that you know what a "slip and fall" accident is, but you may not be familiar with the legal concept behind it. In Florida, these cases are based upon premises liability, which imposes a duty upon property owners to keep their spaces reasonably safe for others. The duty applies to stores, restaurants, apartment buildings, office complexes, theme parks, and many other types of businesses. When those in control of these spaces fail in their legal obligation, a guest or visitor may slip and fall – hence the colloquial term for these claims.
However, there are many other ways a property owner may fail in the duty to maintain safe premises. For instance, the responsible party may not take proper measures to provide security. You can trust a Florida premises liability attorney to provide personalized information regarding your circumstances, but it may help to review some answers to frequently asked questions about negligent security.
What does "negligent security" mean? 
Negligent security is one specific way a property owner can fail in the duty to keep the premises reasonably safe for those who enter upon it. The key is what is reasonable under the circumstances. For negligent security, it usually requires a showing that the party in control of the property knew that there were dangerous elements and did not take action to protect others.
How do I know if I have a claim against a negligent property owner? 
A property owner should reasonably know about and take action to remedy many types of hazardous conditions, many of which involve criminal activity. Therefore, you may have a claim if you are hurt because the responsible party failed to:
Install sufficient lighting in hallways, entries, exits, aisles, and alleys;

Implement emergency phone systems;

Add motion or sensor lighting in dark spaces;

Install video cameras, alarms, and other security measures;

Hire security guards or arrange for a police presence;

Implement self-locking doors and key-card access, such as at hotels, apartments, and office buildings; and,

Many other acts that demonstrate negligence in maintaining secure premises.
What are my rights in a premises liability claim based upon negligent security? 
Premises liability is a type of personal injury case, so you can recover monetary damages for your losses if you are successful in proving your claim. You can seek compensation for your medical bills, lost wages, and other out-of-pocket costs. Plus, you may be entitled to damages for your non-economic losses, such as pain, suffering, and emotional distress.
Are there any time limitations on a negligent security case? 
You must file a lawsuit within four years after suffering injuries because of dangerous conditions on property. If the Florida statute of limitations expires, you cannot recover any compensation for your losses.
Talk to a Florida Premises Liability Lawyer About Negligent Security
These answers to common questions may be useful, but there are many additional rules, laws, and legal concepts that apply to negligent security cases. To ensure the protection of your rights, it is important to work with an experienced premises liability attorney. Please contact Gerson & Schwartz, PA at our offices in Miami, Fort Lauderdale, or West Palm Beach, FL to set up your free consultation today.
(image courtesy of Victor Garcia)