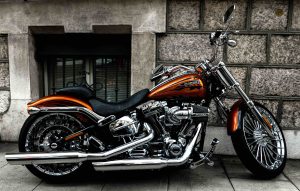 A tragic motorcycle accident in Marion County, FL claimed the lives of two men and shut down traffic on northbound Interstate 75 for approximately five hours on Thursday, June 13, 2019. Orlando's Spectrum News Channel 13 reported on the incident, which was still under investigation by the Florida Highway Patrol (FHP). According to police, the two men were riding side-by-side on separate Harley Davidson motorcycles in front of a semi truck. The pair attempted to slow down due to traffic conditions, but one rider lost control of his vehicle. As the motorcycle slid across the pavement, the other man also lost control. Upon landing in the center lane, both men were struck by the 18 wheeler that had been traveling behind them. 
Under the circumstances, surviving family members may have options to recover compensation through a cause of action that is categorized as a wrongful death case. A Florida wrongful death attorney can explain in more detail, but an overview may be helpful.
How Wrongful Death Cases Work in Florida
A wrongful death claim is essential a personal injury case, except that the victim died instead of merely being hurt. In a motor vehicle accident claim, surviving family members may be entitled to recover compensation by proving that the other motorist's negligence caused the crash.
The personal representative of the deceased person's estate files the claim for the benefit of the survivors, including a spouse, children, parents, and siblings. The personal representative may be someone named in a will, or it could be an individual appointed to act by the probate court.
Other Types of Wrongful Death Claims
While auto accidents are a leading cause of accidental death, there are other types of accidents that could give rise to a wrongful death claim. Examples include:
Slip and fall incidents, and other accidents that occur due to dangerous conditions on property;

Products that are dangerous due to a design flaw, manufacturing defect, or labelling error;

Medical malpractice;

Nursing home neglect and abuse;

Negligent security; and,

Many other causes.
Monetary Damages for Surviving Family Members
It is important to note that the damages in a wrongful death claim are intended to compensate survivors for the losses they suffer – not those of the deceased victim. Therefore, by proving the essential elements of a negligence-based case, it is possible to recover for:
Losses related to what the decedent would have earned if he or she had lived;

Lost contributions to the family, including guidance, education, support, love, and others;

Funeral and burial expenses;

Medical bills to treat the victim before he or she died; and,

Others depending on your unique situation.
Contact a Florida Wrongful Death Lawyer About Your Options
If you lost a loved one in a motorcycle crash or any other type of accident, please contact Gerson & Schwartz, PA to speak with a member of our team. We are happy to set up no-cost consultation at our offices in Miami, Fort Lauderdale, or West Palm Beach. We can tell you more about your rights and  wrongful death claims after reviewing your case in more detail.
 (image courtesy of Daniel Thurler)