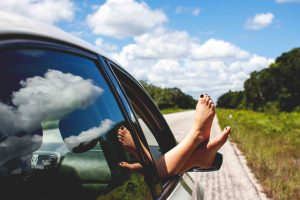 Many people assume that teen drivers present a considerable safety threat, and data compiled by the Florida Department of Highway Safety and Motor Vehicles reveals that there is some truth to the assumption. There are approximately 662,000 auto crashes in Florida every year, and almost 63,000 involve drivers who were between 15 and 19 years old. That is roughly 10%, rather high for an age group that spans just four years. However, despite the belief that teens are more reckless or dangerous because they take unnecessary risks, studies have shown that inexperience is a top factor in teen auto crashes. 
For worried parents of new drivers, experience is something your teen can only gain through practice – along with guidance, support, and appropriate rules established by you. As your child is learning and becoming more proficient at driving, there are some vehicle safety features that can also reduce the potential for car accidents in Miami. 
Lane Maintenance Alerts:

This technology employs sensors or video to assess whether the vehicle swerves over into another lane of traffic. It will then issue a lane departure warning to alert the driver and get him or her back on track.