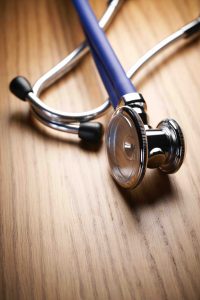 Unless you are unconscious or transported to the emergency room by first responders, you will have an important decision to make regarding your health care after a Miami car accident: When should you go to the doctor? You might be surprised to learn that may vehicle crash victims put off getting medical treatment, which can have adverse consequences for their well-being and their rights. So, how long do you have to seek medical care if you were injured in an accident? 
As a Miami car accident attorney will tell you, the best answer is to get treatment right away – or at most within 72 hours after you were hurt. However, it is just as important to understand the reasons behind this recommendation.
Your Health is Your First Priority: Auto collisions involve a violent blow to your body, possibly causing both visible and not-so-obvious injuries. You need proper evaluation by a health care provider to obtain an accurate diagnosis, receive essential treatment, and get on the road to recovery. Some medical conditions will worsen without medical treatment, potentially leading to permanent, life-altering consequences.