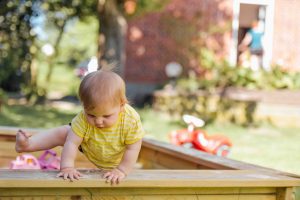 Now that 2019 is more than half over, parents may find it helpful to review some of the top children's products that have been recalled due to dangerous defects and safety hazards. The Consumer Product Safety Commission Recall List includes a wide array of items, but clothing, toys, and other products dedicated for use by children are especially concerning because of the vulnerability of the end user. Children are typically unable to recognize flaws in the design or manufacturing process, and they may not appreciate the inherent risks involved with certain products. 
If your child suffered injuries because of a recalled product or any other consumer item, you should discuss your legal remedies with a Florida products liability attorney. An overview of the top children's product recalls for the first half of 2019 may also be helpful.
Kids II Rocking Sleepers:

This recall is seriously troubling both in terms of the number of affected units and the extreme risk to children. All 694,000 of these units were recalled in April 2019 after five babies died and dozens more were injured because of a defect in the design of the sleeper. According to reports, the infant victims rolled from their backs onto their stomachs, causing the sleeper to topple. The recall instructions directed parents to immediately cease use and contact the manufacturer for a full refund.