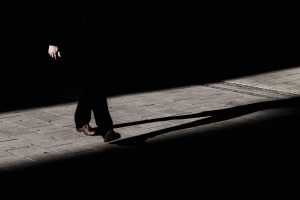 If you were hurt because of dangerous conditions on property, your claim falls under a theory called premises liability in Florida. By proving certain facts, you can recover monetary damages for your injuries, including your medical bills, lost wages, pain, suffering, and many other losses. While each element of a premises liability case is equally important, the issue of notice or knowledge of the hazard is one of the most disputed. A property or business owner can use this element to fight your claim, in which case you may not recover any compensation. A Miami premises liability attorney can describe the key legal issues, but you may find it useful to check out the overview below. 
Basic Elements of a Premises Liability Case
To succeed in a claim for premises liability, you must prove that:
The owner, operator, or party in control of the property had a duty to keep the premises reasonably safe;

That party breached this duty through careless actions or a failure to act to fix a dangerous condition;

You were injured as a direct result of the property owner's failure to maintain a safe premises; and,

You suffered losses as a result of your injuries.

                                                                                                   
Notice enters the picture with respect to #2 above, which focuses on knowledge of the dangerous condition. The duty of property owners to maintain safety only extends to those hazards that they know or reasonably should know about. Notice may be actual or constructive depending on the circumstances.
Actual Versus Constructive Notice
Negligence claims, including those based upon premises liability, generally center on what is considered reasonable behavior. The law can only require a property owner to act prudently and rationally when faced with a certain situation. This is why you must show some level of knowledge, as you cannot expect owners or operators to protect you against dangerous conditions that are unknown. Property owners may have notice under two different scenarios:
Actual Notice: This form of notice applies when the owner is expressly notified of a hazard on the property, such as through a prior accident based upon the same dangerous condition.  

Constructive Notice: Under this "should have known" aspect of the knowledge element, owners may be charged with notice because they are responsible for discovering dangerous conditions that present a risk of harm to others.
Property owners can use constructive notice against you by alleging that there is no way they could have known about the dangerous condition. They can also fight your claim by alleging that you were partly responsible for your own injuries under Florida's law on comparative fault.
Discuss Notice Issues with a Miami Premises Liability Lawyer
While Florida law allows you to recover compensation in a premises liability case based upon the owner's negligence, knowledge is one of the key essential elements. Since actual or constructive notice can be hotly contested, you need an experienced attorney to fight for your rights.
To learn more about premises liability claims, please contact Gerson & Schwartz, PA. We can schedule a no-cost case assessment at our offices in Miami, Fort Lauderdale, or West Palm Beach.