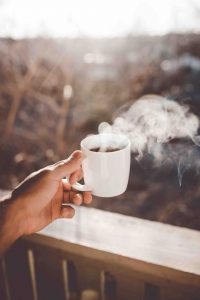 AirBnB and related home sharing services seem almost too good to be true. You can make arrangements to stay in a private home for a fee, which is often less than booking a hotel room. In a hot tourist destination like Miami, you can even get a unique or hard-to-get space that you would never have access to through traditional accommodations sources. 
However, because AirBnB is such an innovative approach to lodging, you might wonder how your rights work if you are injured as a guest. Accidents often occur because of negligence, but you may not know where to begin with obtaining compensation for your losses. You can discuss the details with a Miami premises liability attorney, but read on for some general information about injuries and AirBnB rentals.
AirBnb Protects Guests with a $1,000,000 Insurance Policy
Many people are not aware that the company has implemented an insurance program that protects guests who suffer injuries at an AirBnB property. You are covered for up to $1 million in damages for your medical bills, lost wages, pain and suffering, and other losses. You will need to file an insurance claim, and there are strict rules regarding eligibility, which is why retaining legal counsel is essential. 
Most Accidental Injuries are Covered
The insurance policy will protect guests who suffer injuries in a range of incidents that are tied to premises liability. It is likely that you are covered if you slip, trip, or fall due to a dangerous condition that should have been resolved. You may even be able to recover compensation if negligent security failed to prevent foreseeable criminal activity, and you were injured through intentional conduct.
What to do if You are Injured While a Guest at an AirBnB
Your first priority if you are hurt is to seek appropriate medical attention. It is important to get treatment right away to increase the likelihood of a full recovery from your injuries. Plus, the medical records related to your medical care are key evidence in for your insurance claim. Once your health is under control, you should:
Collect evidence at the scene of the accident. Take pictures and video of the dangerous condition that led to your injuries.

Speak to witnesses and get their contact information. Their testimony could be important support for your insurance claim.

Begin an injury journal. Your notes could help you recall critical details weeks and months later.

Notify AirBnB of your claim, but only provide basic information. Do not mention anything about how the accident happened, your treatment, or other details. You may reveal too much, which can lead the insurance company to deny your claim.

Consult with an experienced lawyer about your situation. Your attorney will handle the claims process and work to get fair compensation for your losses.
Reach Out to a Miami Premises Liability Lawyer Regarding Your Rights
For more information on your legal remedies as the victim of an Air BnB accident, please contact Gerson & Schwartz, PA to set up a no-cost case evaluation. We are happy to meet with you at our offices in Miami, Fort Lauderdale, or West Palm Beach, FL.