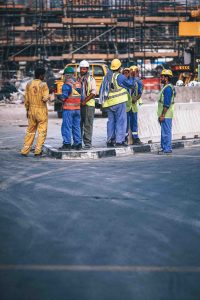 As a construction worker, you know how dangerous and constantly changing your work environment can be. This industry is one of the most hazardous in the US, as the Bureau of Labor Statistics consistently ranks it in the top three for most nonfatal injuries and in days away from work. Fortunately, Florida's workers' compensation system protects construction workers who are hurt in on-the-job accidents. 
However, there is one aspect of state workers' comp laws that is unfamiliar to many employees, termed "exclusiveness of liability" under the Florida statute. In short, it means your workers' comp benefits are your sold remedy and you are limited in terms of what you can recover – unless you qualify for one of the exceptions. A Florida construction accidents lawyer can explain in more detail about scenarios where you may be able to file a lawsuit for your losses.
Overview of Workers' Compensation Laws in Florida
The system is designed to pay out benefits quickly to employees who are injured at work, including construction workers. If you qualify, you can receive medical costs and a portion of your lost wages; family members who lose a loved one in a construction accident may be eligible for death benefits. You do not have to prove that your employer was at fault, and it is not necessary to go to court. There are two key caveats built into the workers' comp system:
As mentioned above, workers' comp benefits are your only legal option in most cases. You cannot file a lawsuit in court against your employer; and,

You cannot recover for any non-economic damages, such as pain, suffering, and emotional losses.
Exceptions That Allow a Civil Lawsuit
As with many legal concepts, there are exceptions to the default rule that workers' comp is your exclusive remedy in Florida. In other words, it IS possible to file a lawsuit against the party responsible for causing your injuries if:
Your employer does not carry workers' compensation insurance as required by law. In Florida, construction companies must obtain coverage for every employee.

Intentional conduct by your employer was the reason for the injury-causing construction accident. An example might be willful violation of regulations enacted by the Occupational Safety and Health Administration (OSHA).

A third party, unrelated to your employer, was responsible for causing your injuries. For instance, if machinery or other equipment on the construction site was defective, you could sue the manufacturer for your losses.
If your situation meets one of these exceptions, the exclusiveness of liability provision does not apply. You can file a civil lawsuit in court for a construction accident, which means you are allowed to seek non-economic damages for your losses, including pain, suffering, emotional distress, and others.
Get Legal Help from a Florida Construction Accidents Attorney
If you were injured in a construction accident and want to know more about your legal options, please contact Gerson & Schwartz, PA. We offer a free consultation at any of our offices in Miami, Fort Lauderdale, or West Palm Beach. Once we review the details of your case, we can provide details on how to proceed.
(image courtesy of Igor Ovsyannykov)