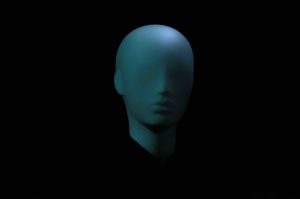 One of the most common types of bodily harm victims suffer in serious accidents are traumatic brain injuries (TBI). However, beyond this general classification, there are countless variations based upon the severity and area of the brain that is affected. On the one hand, a minor TBI may not result in a significant impact on your life; on the other hand, there could be serious medical complications that affect you for years. When you are dealing with such a wide range of variables, you will no doubt wonder how long it will take you to recover from TBI. 
While your doctor is the best resource from a medical standpoint, your Miami personal injury lawyer also plays an important role for the legal aspects of TBI recovery time. A summary of the key issues may be helpful.
Overview of Traumatic Brain Injury
Researchers at the University of Miami Hospitals and Clinics describe TBI as a condition that occurs when the brain moves around inside the skull, and comes into contact with hard bone. It is usually the result of a blow to the head; however, TBI can also be caused when other parts of the body are jarred and the neck cannot support the head. This injury is often the result of an accident caused by negligence, such as:
A car, truck, or motorcycle crash;

Pedestrians and bicycle accidents;

Slips, trips, falls, and other incidents due to dangerous conditions on property;

Workplace accidents; and,

Many more.
TBI Symptoms and Recovery
One factor that affects how long it takes to recover from TBI is the severity. A minor injury may be concussion, where the effects are mild, you are usually not hospitalized, and you fully recover within a few days. However, for moderate to severe TBI, there can be long-term medical complications. The effects that typically affect your recovery time from TBI are:
Cognitive, where a victim has problems with attention span, memory, and solving problems;

Physical, including diminished motor skills, nausea, dizziness, and loss of coordination; and,

Emotional, such as depression, mood swings, anxiety, aggression, and many more.
Seeking Compensation for TBI
Recovering from a head injury affects your monetary damages because you are entitled to reimbursement for the full extent of your losses. In a particularly severe case of TBI, there can be permanent brain damage that is disabling. A victim could lose a significant amount of independence and be reliant on others for care. Even minor TBI could lead to days off work or other limitations. You may be entitled to such compensation as:
Medical costs;

Lost wages;

Pain and suffering;

Diminished quality of life; and,

Others depending on your circumstances.
Set Up a Free Case Assessment with a Miami Personal Injury Attorney
There are many additional factors and medical complications involved with a TBI, which can affect you and your entire family for quite some time after an accident. This is why it is essential to work with an experienced lawyer who will fight to get the compensation you need for long-term losses. For more information regarding your rights, please contact Gerson & Schwartz, PA. We can schedule a no-cost consultation at our offices in Miami, Fort Lauderdale, or West Palm Beach.