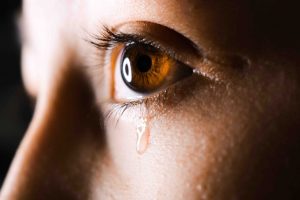 Just a year after the first season shocked and appalled viewers who got a glimpse into the disturbing world of hip-hop artist R. Kelly, the latest installment of Surviving R. Kelly Part II: The Reckoning began airing its second season on the Lifetime Network. Entertainment Weekly covered the story in a January 6, 2020 article, revealing some of the key updates and developments that occurred over the last 12 months. The performer is now facing 21 counts of sexual assault and abuse at the state level, along with a federal indictment that includes 13 counts of sex crimes. 
In addition, many survivors of R. Kelly's alleged sexual assault are taking legal action in civil court to recover monetary damages for their losses. A Miami personal injury attorney can explain how these cases work, the ways they differ from criminal matters, and why various hurdles could affect your rights.
Legal Liability in Sexual Assault Civil Claims
Though sexual assault is a crime, the end result is jail time, fines, probation, and other penalties. To obtain compensation for their extreme losses, victims must resort to a civil lawsuit in court, which is what some of R. Kelly's victims have done. The legal theory of liability is similar to many personal injury lawsuits, except that the conduct was intentional rather than negligent. If successful, it is possible to recover compensation for:
Medical costs you incurred to treat both physical injuries and psychological harm; and,

Pain and suffering, losses which may not have a dollar value – but you most certainly endure emotional distress and agony from your experiences as a victim.
Proving a Sexual Assault Case in Civil Court
There are different standards of proof that apply in criminal versus civil cases, and the burden is in your favor as a plaintiff-victim. In a civil case, you need to show by a preponderance of the evidence that the sexual assault occurred; criminal cases work based upon the standard of guilt beyond a reasonable doubt. The "preponderance" standard for a civil case is generally described as a 'more likely than not' burden.
Potential Parties Beyond the Sexual Assault Perpetrator
While your claim against the offender may be based upon intentional misconduct, you may also be able to hold other parties accountable for their negligence in NOT protecting you against sexual assault. For instance, if the attack occurred at a school, a business, at work, or on someone else's property, you might have a claim for negligent security if the property owners failed to provide adequate security.
Trust a Miami Personal Injury Lawyer to Fight for Your Rights
At Gerson & Schwartz, PA, our team of experienced attorneys is well-versed in the legal concepts and subtleties that apply to civil cases involving sexual assault. We are ready to take on the legal challenges to help you get the compensation you deserve as a victim, so please contact our offices in Miami, Fort Lauderdale, or West Palm Beach, FL to speak to a member of our team. We can advise you on your remedies after reviewing the details of your situation.