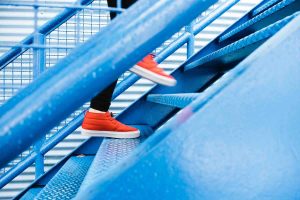 Miami apartment living comes with many different conveniences and perks that residents find attractive, including access to a pool, fitness center, parking facilities, and other amenities. For some, one of the best benefits is having a landlord or property management company handle repairs and maintenance. There is a certain sense of comfort that comes with not being responsible for these issues, since you know that the overall costs are covered as part of your rent. 
Of course, on the other side of things, your landlord's responsibilities are also a critical component of the relationship. When those in control over apartment complexes do not live up to their legal obligations, their failures put residents, guests, and visitors at risk of serious injuries. A Miami slip and fall accident lawyer can explain your legal remedies if you were hurt, but some background information may be useful.
Liability for Dangerous Conditions
Property owners, including those in charge of apartment complexes, have a legal duty to ensure the space is safe. When they fail in this obligation, they can be held accountable under the concept of premises liability if a tenant, guest, or other visitor is hurt. In some cases, the breach of duty amounts negligence – i.e., a failure to keep the structure in a reasonably safe condition.
Other premises liability claims might be based upon a breach of statutory duty, typically one that is imposed by law. For instance, the Minimum Housing Code is a statute that applies to owners and operators of all apartment complexes in Miami-Dade County. Specifically, anyone in control of the property must maintain the premises in a safe, sanitary condition, and they must contain certain basic equipment on-site. A violation of this building code is also negligence, but it is termed negligence per se – in itself, inherently dangerous.
Reasonable Care Helps Maintain a Safe Complex
There are many different hazards that may be present in an apartment complex if the owner fails in the duty to maintain it. Under the theory of premises liability, the entity or individual responsible for the property can be held accountable for:
Failing to keep stairs and hallways free of equipment, debris, and other dangerous conditions;

Neglecting to install proper lighting, so tenants can navigate the building;

Not repairing torn or loose carpeting that creates a trip hazard;

Refusing to fix shaky, unsecure staircase and balcony railings;

Failing to keep amenities in safe condition, including the pool, deck, gym, and outdoor spaces;

Neglecting to keep the apartment complex secure from criminal activity, such as by installing cameras, keeping external doors locked, hiring a security guard, and other measures.
Trust Your Claim to Our Miami Premises Liability Attorneys
Victims do have rights when landlords, property management companies, and others in control of the property fail to keep an apartment complex safe. Our team at Gerson & Schwartz, PA can assist with your claim for monetary damages, so you are in a better position to get the compensation you deserve by law. Please contact our offices in Miami, Fort Lauderdale, or West Palm Beach, FL to schedule a free consultation regarding your circumstances.