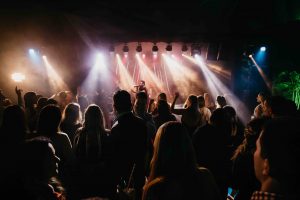 One minute, visitors to a Port Charlotte Harley-Davidson store were listening to a live concert; the next, they were running for their lives from a luxury sports car that an intoxicated woman plowed into the crowd. According to a June 12, 2019 article in the Miami Herald, none of the concertgoers were injured in the chaos that ensued. However, the local country music star who was headlining the event suffered injuries to his foot. Upon arriving at the scene, police detained the woman for questioning, and eventually arrested her for DUI, among other charges.
The penalties for DUI are harsh in Florida, including fines, jail time, and a driver's license suspension. Unfortunately, these sanctions do nothing for victims who are injured as a result of a drunk driving collision. You do have rights if you are hurt in a DUI crash, and a Florida car accident attorney can assist with your claim. Some general information regarding these cases may also be helpful.
Comparing Criminal and Civil DUI Cases
Because drunk driving is against the law, a DUI case proceeds through the criminal justice system. The State of Florida is the plaintiff, and the person arrested for drunk driving is the defendant. The end result is either not guilty or guilty, though there are variations depending on the plea bargaining process. As a victim, you are not a party to the criminal case at all.
To exercise your rights as a victim, you must go through the civil court process to obtain monetary damages for your losses. You can prevail and recover compensation if you present evidence that proves:
The responsible motorist had a duty to drive safely and not cause a risk of harm to others;

That person breached this legal duty, specifically by driving drunk;

Intoxication was the direct cause of the accident in which you were injured; and,

You suffered losses as a result of being hurt.
Serious Injuries are Common
When people drive drunk, their cognitive capabilities are impaired. They may not realize – or may not care – that they are speeding, driving recklessly, running a red light, or engaging in other risky acts. For this reason, victims often suffer severe injuries, including:
Broken bones;

Concussion, traumatic brain injury (TBI), and other head injuries;

Amputation;

Trauma to internal organs;

Burn injuries;

Spinal cord damage;

Neck and back injuries; and,

Many more.
By proving the four essential elements listed above, you can recover economic damages for your losses, such as medical bills for treatment and lost wages. It is also possible to obtain amounts for your non-economic damages, including pain, suffering, emotional distress, and others.
Contact a Florida Car Accidents Lawyer to Discuss Your Legal Remedies
For more information on your legal options as the victim of a DUI accident, please contact Gerson & Schwartz, PA. We can schedule a free consultation to discuss your case at our offices in Miami, Fort Lauderdale, or West Palm Beach. After reviewing your circumstances, we can advise you on your rights and potential remedies.
(image courtesy of Jonathan Borba)