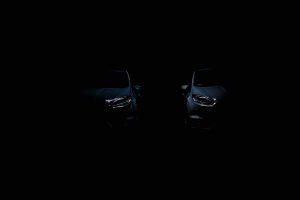 If a new car is on your wish or gift list for the 2019 holiday season, there is a good chance you are already doing your homework to find the best model that suits your budget and needs. It is understandable that cost, size, brand, and other factors will impact your decision, you should also make safety features a key consideration. There are many online tools you can take advantage of as you are conducting your research, notably SafeCar.gov, a website managed by the National Highway Transportation Safety Administration.  
Some of the most important safety features can help you avoid a Miami car accident entirely, while others are critical in reducing the likelihood of severe injuries if you are involved in a crash. As you are engaged in your holiday car shopping, pay special attention to:
Forward Collision Warning:

This technology incorporates sensors that detect when a collision may occur to the front of the vehicle. It then issues a warning, through a visual or audible alert – or both. On many vehicles, the forward collision warning is linked to automatic emergency braking features described below.

Automatic Emergency Braking:

The same sensors that identify a threat approaching from the forward part of the vehicle can also trigger a system that applies the brakes automatically. Emergency braking technology will slow or stop within a fraction of a second once it detects a potential crash, which is faster than the capabilities of the human brain. This can make a big difference when every moment counts.

Lane Departure Warning:

By monitoring existing lane markings on Miami roadways, this safety feature can alert a driver if the vehicle accidentally crosses over into another lane – and possibly oncoming traffic. The technology is often combined with lane keeping assist functions, which kick in and steer the car back into the proper lane if the driver does not do so right away.

Rear View Camera:

While helpful when parallel parking or reversing from a parking spot, the most important benefit of a rear view camera affects the people outside your car. You may not be able to see a pedestrian, bicyclist, or motorcycle rider approaching, but the camera view gives you a wider scope. Besides the visual capacities, rear view technology may also issue an auditory warning to draw your attention.

Other Standard Safety Features:

Any vehicle you research for yourself or as a gift should also incorporate the fundamental safety features – many of which are required by law. They include seatbelts, airbags for both drivers and other occupants, and tire pressure monitoring systems, which can prevent a crash by alerting you when you are at risk of a blow-out or other dangerous situation because of pressure issues.
Contact a Miami Car Accidents Lawyer if You Were Hurt in a Crash
Researching these vehicle safety features is important if you are shopping for a new car this holiday season, but it is not possible to completely eliminate the risk of auto crashes. If you were hurt and want to know more about your legal options, please contact Gerson & Schwartz, PA. to set up a free consultation at our offices in Miami, Fort Lauderdale, or West Palm Beach, FL.