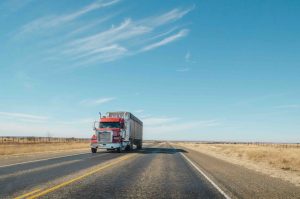 When you file an injury claim  after any type of motor vehicle accident in Miami, you know there will be an investigation into the causes and nature of your bodily harm. Insurers always carefully review the details before paying you, since the situation represents a loss for the company. If you were hurt in a truck crash, the basic process will be the same, but there are additional complications when you file a claim with the truck insurance company. The investigation will be far more detailed and intensive for a number of reasons. 
Recovering from your injuries should be a priority after such an incident, so it is smart to rely on a Miami truck accident lawyer to handle the claims process on your behalf. Still, some information about how insurance companies investigate truck collisions may be useful.
Why Insurance Companies Investigate Truck Accidents
Insurers are businesses that are motivated by profits, and your injury claim threatens their financial interests. They are looking for reasons to deny payment or pay out as little as possible, and there are two concepts they may use to justify their actions:
Fault: If the truck driver or other policyholder was not responsible for causing the crash, the insurance company will not have to approve your claim.

Injuries: Your compensation is directly tied to the severity of your injuries, so the insurance adjuster will meticulously review your medical records and other information to dispute how badly you were hurt.
These two factors are key in any motor vehicle crash claim, but they are even more critical in a truck accident. The reason is that there is more money at stake. The minimum auto insurance requirements in Florida are far less than what truck drivers must carry by federal regulation —  $750,000 at the low end. When an insurance company might have to pay up to the policy limit, the adjuster will scrutinize every aspect of the crash.
Insurance Company Investigation Practices
Some of the investigation will take place behind the scenes, as an adjuster consults with special investigators, accident reconstruction experts, and medical professionals. This employee may:
Try to find loopholes in the insurance policy language;

Get statements from the truck operator;

Talk to witnesses, other drivers' and occupants of other cars;

Review security video footage from area businesses; and,

Look through your social media posts to find information inconsistent with your injuries.
The investigation may also turn to you, since the adjuster wants to interview you regarding the crash. Typically, the goal is to get you to make statements that damage your claim, so you should allow an experienced lawyer to handle the claim on your behalf.
Set up a Free Consultation with a Miami Truck Accidents Attorney
When you file a truck crash claim, the insurer's investigation is intended to protect its own interests, not yours. Pitfalls and probing questions can impact your rights as an injured victim, so you should count on our team at Gerson & Schwartz, PA to take on the truck insurance company. To learn more about how we can help you obtain the compensation you deserve, please contact our offices in Miami, Fort Lauderdale, or West Palm Beach, FL to schedule a no-cost consultation.