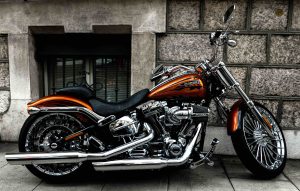 Every U.S. state requires motorists to carry certain minimum levels of auto insurance, and Florida is no exception. However, insurance laws related to motorcycles and motorcycle accidents ARE very different in ways that may surprise you. In short, most of the familiar insurance regulations established by the Florida Department of Highway Safety and Motor Vehicles (FLHSMV) only apply to vehicles with four or more wheels. Motorcycles and trikes, a.k.a. three-wheeled motorcycles, are covered by an entirely distinct set of rules. 
In some situations, the relevant regulations may have a significant impact on your rights if you were injured because of another driver's negligence. You should speak to a Miami motorcycle accidents lawyer about your rights, and read on for important information about Florida's insurance laws.
Motorcycle Insurance Requirements
While Florida treats motorcycles and trikes differently for purposes of insurance as compared to four-wheeled vehicles, there are still requirements. In lieu of the typical auto insurance coverage, you must be able to establish financial responsibility. You have three options for meeting this financial responsibility mandate:
You can purchase liability insurance from an insurer, just as you would for your passenger vehicle. This is the most common alternative for riders.

You could obtain a Financial Responsibility Certificate, in which you post a surety bond through an insurer and deposit cash with the FLHSMV.

You may secure a Self-Insurance Certificate from Florida officials after presenting evidence of your net worth.
Why Motorcycle Insurance Requirements are Different
The reason insurance for separate motorcycle insurance comes down to Florida's system of fault in vehicle accidents. Incidents involving four-wheeled vehicles are "no-fault," which means drivers turn to their own insurance companies to obtain compensation for their losses.
Motorcycle crashes in Florida are based upon an "at-fault" system. Injured victims and those who suffer property damage will seek compensation from the driver who was responsible for causing the accident. That means, as a rider, you will always be dealing with the other motorist's insurance company if you did not cause the collision.
Warnings About Dealing with an Insurance Adjuster
When you file your claim with the other driver's insurer, you may encounter significant challenges in getting payment. To avoid paying you, the adjuster may dispute your version of what happened in the crash or contest the severity of your injuries. If you do receive an offer, it may be far lower than you need to cover your losses. In such a case, you will need to file a lawsuit in court to get the compensation you deserve.
A Miami Motorcycle Accidents Attorney Can Assist with Your Claim
As you can see, the insurance laws that cover motorcycle crashes also make the process much more complicated when you file a claim for your injuries. Instead of putting your rights at risk, trust our team at Gerson & Schwartz, PA to handle the claims process and negotiations with the insurance company. To learn more about how we can help, please contact our offices in Miami, Fort Lauderdale, or West Palm Beach, FL. We can schedule a free consultation to review your circumstances and explain your remedies.