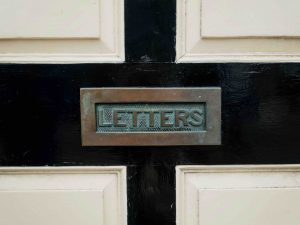 There are more than 31,350 people injured in Miami-Dade County auto accidents every year according to the Florida Department of Highway Safety and Motor Vehicles' Crash Dashboard, a figure that may not surprise you given the number of careless drivers on the road. However, you might be shocked to learn that an estimated 95% of victims settle their claims with an insurance company rather than go to court. There are multiple advantages of settling, especially since you resolve your case faster and enjoy certainty in terms of the result.
The first stage in pursuing settlement will be preparing a packet with your claim and supporting documentation, topped off by a demand letter to the responsible driver's insurance company. It is wise to trust a Miami car accidents attorney to handle these initial tasks, but you might find an overview to be helpful.
Supporting Documentation for Your Demand Packet
Before getting to the demand letter, you should understand the other paperwork that you will include in the packet. The insurance company may have already sent you claims forms, though sometimes they are available online. Besides completing them, you will also need:
All documentation regarding your medical care to date, including information regarding surgery, hospitalization, physical therapy, and rehabilitative care;

Receipts for out-of-pocket expenses, such as pain medication;

A letter from your employer regarding your wages and time off work;

The police accident report;

All information you collected from the scene, such as photos and video; and,

Any other relevant paperwork.
Preparing the Demand Letter
The correspondence itself is a summary of the claim and supporting documentation, as well as a request that the insurer pay you a certain amount to cover all of your losses. Therefore, it must be succinct, firm, and free of grammatical errors. It must also refer to all relevant Florida laws where necessary to support your position. You will want to include:
Statement of Facts:

In this section, you will describe what happened in the accident to establish that the other driver was at fault in causing the crash.

Injuries and Treatment:

Your medical records will include the details, but you should provide a description of the diagnosis of your injuries and the treatment you received.

Damages:

There are two types of damages in a car accident claim, the first of which is your economic losses. Your supporting documents will provide information regarding these losses, including your medical costs and lost income. Non-economic damages is the second category, otherwise known as pain and suffering. You will not have direct documentation because these losses are subjective in nature. Still, you need to describe how your physical injuries negatively impacted your quality of life – in a way that convinces the insurance company to pay the full amount of your claim.
Retain a Miami Car Accidents Lawyer to Assist With Your Demand Letter
For assistance in drafting your demand letter and claims packet for the insurance company, please contact Gerson & Schwartz, PA. We can schedule a no-cost consultation at our offices in Miami, Fort Lauderdale, or West Palm Beach, FL. Our attorneys are prepared to advocate on your behalf during settlement negotiations with the insurer, but we are ready to take the battle to court as necessary.