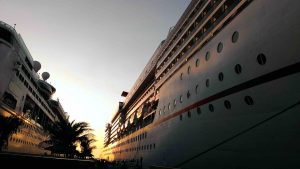 If you have ever been on a cruise or are currently planning one, you probably know that there is a wide array of shore excursions available at ports of call. From shopping and dining experiences to outdoor activities and extreme sports, there is generally an adventure that appeals to everyone. Onshore excursions are also a huge money-maker for the cruise industry. However, an article published by the National Institutes of Health (NIH) reveals that the risk of accidents on these trips is high. On average, just over 31% of all injuries to passengers occur during shore excursions. 
Claims involving cruise injuries are very different from other types of personal injury accidents, so it is wise to trust a Miami cruise ship accidents lawyer who focuses on these cases. You might also find it useful to review some basic information.
Common Types of Shore Excursion Accidents
Cruise operators strive to offer many different types of excursions to appeal to all passengers, so the range of injury-causing incidents is extremely varied. Some examples include:
Snorkeling and scuba trips;

Parasailing, skiing, and other water sports;

Walking tours, rock climbing, and hiking excursions;

Kayaking, canoeing, and boating adventures;

Food poisoning at restaurants;

Accidents during shopping trips, wine tastings, culinary tours; and,

Many more.
Liability for Other Known Dangers Ashore
Not all shore excursion injuries are caused by carelessness or negligence by tour operators. Some incidents occur because of intentional conduct, with violent crime and other attacks at the top of the list. Cruise ship personnel have a responsibility to warn excursion participants about the potential for injuries from known criminal activity.
Complications in Shore Excursion Accidents
Getting hurt during onshore activities is very different from suffering injuries while on the ship, because the operators are separate entities from the cruise companies. The biggest issue is jurisdiction, since not all excursion services can be sued in the U.S. Plus, these claims touch upon complicated concepts of maritime law, along with contractual matters that apply when you sign up for a cruise. Many of these contracts include a waiver that limits liability for the cruise line, shore excursion operator, and others.
Even if you can overcome the waiver provisions, you need to understand that there will usually be a different statute of limitations as compared to state law. In Florida, you have four years from the date of an accident to file a lawsuit in court. When you are hurt as a cruise ship passenger on a shore excursion, you could be subject to a one-year statute of limitations – along with a much shorter period within which to give official notice to the operator.
Contact a Miami Cruise Ship Accidents Attorney Right Away
Shore excursion waivers and other cruise contract provisions may seem confusing, which is why you need experienced representation to assist with your legal options. If you were hurt in a shore excursion activity, please contact Gerson & Schwartz, PA to set up a no-cost case evaluation at our offices in Miami, Fort Lauderdale, or West Palm Beach, FL. Once we review your specific circumstances, we can develop a strategy to recover compensation for your losses.