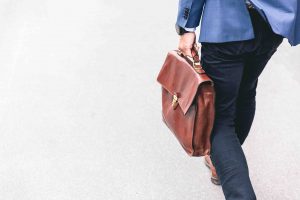 Personal injury attorneys typically offer a no-cost initial consultation for accident victims, since they understand the financial implications and what you are going through after suffering injuries. Because your time is valuable, it is important to make this first meeting a productive one by being prepared. You do not want to create delays in pursuing your rights, especially when Florida has a four-year statute of limitations for cases involving negligence. 
The key to success with an accident claim is evidence, especially all relevant paperwork associated with the accident, your medical treatment, and related issues. This documentation aids your Miami personal injury lawyer in evaluating your rights and remedies, and will guide the process of obtaining compensation for your losses. Therefore, here is a list of a few things to bring to your appointment.
All Medical Records
Contact your primary care provider and all treating doctors to get copies of your medical records, including physician notes that cover diagnoses, procedures, medications, imaging test results, and other information related to your injuries. Your attorney can follow up if it is necessary to get additional paperwork.
Documents Regarding Your Income
If your injuries prevent you from working or lead to limitations at your job, make sure to bring all information regarding your wages. You can seek lost income in many cases, so you will need to demonstrate your income based upon paychecks, income tax returns, and related documentation.
Out-of-Pocket Costs
You can also recover monetary damages for any expenses you advanced for medical treatment of your injuries, including:
Transportation to and from doctor's appointments;

Pain medications;

Modifications to your home or vehicle that were necessary because of your injuries; and,

Crutches, a wheelchair, a hospital bed, and many other assistive devices.
Accident Reports
If you were hurt because of a motor vehicle crash, make sure to obtain a copy of the police incident report. For other types of injury-causing accidents, such as a slip and fall on property, request a copy of any paperwork prepared by the owner, manager, or other party in charge of the premises.
Physical Evidence
Hopefully, you were able to take pictures of the scene of the accident and surrounding circumstances. Your attorney can make good use of video and images showing:
Your injuries;

Property damage to your car, bicycle, or other vehicle, if applicable;

Weather conditions; and,

Hazards that were present on property due to owner negligence.
Relevant Contact Information
It is also important to bring names, addresses, and phone numbers of all individuals that were involved with the personal injury accident. These people may be potential parties you would pursue for compensation, or they might be witnesses whose statements support your claim. 
Count on a Miami Personal Injury Attorney to Protect Your Rights 
When you carry along these essential documents for your initial consultation, you are helping your lawyer help YOU with the personal injury claims process. To learn more about what to bring and why it is important, please contact Gerson & Schwartz, PA today. We can schedule a free case evaluation at our offices in Miami, Fort Lauderdale, or West Palm Beach, FL to discuss the details and get started on a legal strategy.