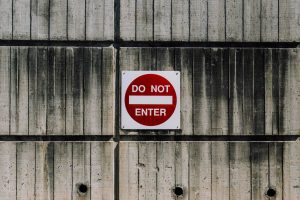 It is no secret that your insurance rates could increase considerably when you are at fault in a motor vehicle crash. As such, you probably understand the other driver's similar sentiment when he or she was negligent in causing a crash in which you were hurt. There is a strong temptation to resolve the matter without getting an insurance company involved, and that motorist's offer may seem very attractive at the time. The problem with not going through the proper claims process is that you could put your rights at risk through various legal issues – which you are certainly not considering when the at-fault driver pulls out a checkbook. 
A Miami car accidents attorney can explain the drawbacks of bypassing an insurance company after a vehicle crash, but you should be aware of the key pitfalls that could threaten your interests.
Reasons an At-Fault Driver Will Not Use Insurance: You can probably relate to some of the top reasons another motorist would refuse to exchange auto insurance information or suggest not calling the company about the crash:
Auto Insurance Hike:

As mentioned above, many insurers will increase premiums or adjust the driver's deductible after a collision – both of which hit the policyholder in the wallet.

The Driver is Uninsured:

Though the

Florida Department of Highway Safety and Motor Vehicles

requires motorists to maintain minimum auto insurance coverage thresholds, many are uninsured.

Hassles of the Insurance Claims Process:

In some cases, you and/or the other driver might want to avoid the headaches associated with filing a claim, such as filling out forms, talking to an insurance adjuster, and other tasks.
Regardless of how compelling these reasons may be, there are legal implications for resolving an auto crash claim without getting the insurer involved. From your point of view, the main drawback is that you could be under-compensated for your losses.
What to do if You Cannot Obtain Insurance Information
There are a few steps to take when the other motorist does not want to use insurance after a car accident.
Call the police, since they have the authority to force the other driver to provide insurance information.

Seek medical attention right away. You can address the insurance issue after you get essential treatment for your injuries.

Take pictures, jot down notes, and talk to witnesses.

Reach out to a car accident lawyer as soon as possible. These professionals know the laws and can develop a strategy to handle your claim through the lawful channels.
Speak to a Miami Car Accidents Lawyer Right Away
Do not be fooled or persuaded if you were injured in an auto collision and the negligent motorist suggests not using insurance. As much as it may seem a hassle, going through the proper, legal channels is essential for enforcing your rights as a victim. For more information, please contact Gerson & Schwartz, PA to schedule a no-cost consultation at our offices in Miami, Fort Lauderdale, or West Palm Beach, FL. We can advise you on the process, assist with filing a claim, and advocate on your behalf in dealing with the insurance company.