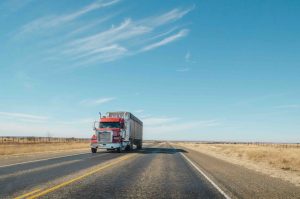 According to the Florida Department of Highway Safety and Motor Vehicles, truck accidents in Miami-Date County make up just 13% of all traffic crashes. However, these incidents are far more likely to result in life-threatening or catastrophic injuries to occupants of the other vehicle. The losses for victims can be devastating, including sky-high medical bills, excruciating pain, and indescribable suffering. As such, it's important to seek compensation from all available sources if you were injured in a truck crash.
Fortunately, state laws do extend liability in many truck accident claims – even beyond the truck driver and insurance company. You should discuss your situation with a Miami truck accident attorney, but some examples may help you understand what individuals and entities may be potential parties.
Trucking Company:

It may be possible to pursue a trucking company that employs the truck driver or somehow contributed to the crash. For instance, the organization may have not checked the operator's credentials and training, so it was negligent in hiring the individual. The company could also be a party if it encouraged speeding or noncompliance with Hours of Service laws.

Service and Maintenance Provider:

Many trucking businesses hire a third-party entity to handle inspections and maintenance on the truck. If that company failed to identify defects, make repairs, or ensure that the tractor is in compliance with regulations, you may be entitled to seek compensation from it.

Shipper or Loading Company:

A truck driver is rarely in charge of loading cargo, so another company will typically manage that part of the shipping process. A shipping company or loader could be a potential party through acts or omissions with the details. Weight and balance of the cargo are both critical factors when assessing proper loading.

Trailer Owner:

A semi truck could be hired by another entity to haul cargo on its own trailers, which means that third-party is responsible for safety, inspections, and maintenance on trailer components. Any failures or defects related to the trailer could lead to liability.

Manufacturer of Parts and Systems:

Trucks and trailers encompass hundreds of thousands of individual components, any of which could lead to a serious accident if defective. Flaws in brake systems, axles, steering, lighting, and other essential parts could make the manufacturer liable for your losses.

 
Leasing Company:

In some trucking conglomerates, the truck's tractor could be subject to a lease. In such a situation, the leasing company is usually responsible for maintenance and repairs. You may be able to seek compensation if the truck accident involved negligence with these tasks.
Schedule a Free Consultation with a Miami Truck Accident Lawyer 
If you were hurt or lost a loved one in a truck collision, please contact Gerson & Schwartz, PA to set up a no-cost case evaluation. We can assess the potential individuals or business entities to pursue once we review your circumstances in more detail. Our team serves clients throughout South Florida from our offices in Miami, Fort Lauderdale, and West Palm Beach, and we are happy to provide more information about your rights.
(image courtesy of Matthew T Rader)