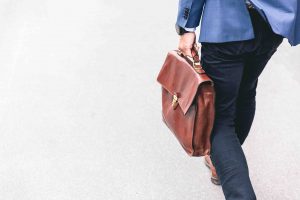 Any time you are hurt in a car crash, slip and fall, by a defective product, or because of medical malpractice, proof is critical for getting the compensation you deserve under Florida law. Evidence is the basis for your legal rights, particularly with respect to liability and the nature of your injuries. Both fault and your losses can be complicated, which is why Miami personal injury lawyers work with experts as additional resources for claims in personal injury cases. You can trust your attorney to handle the details and retain the right people to assist, but you may find it helpful to learn the roles and types of experts that may participate in your matter.
Experts Play a Major Role in Personal Injury Cases 
In sum, these individuals fill in the gaps where specialized support is essential to proving your claim. Lawyers have considerable knowledge in legal concepts, but they may not possess the meticulous, technical background in other key areas of a personal injury case. As such, attorneys rely on those who do have relevant expertise.
Experts may be involved in two respects:
Through consultation, especially as you are negotiating settlement with an insurance company; and,

By participating in the litigation process in court, since the

Florida Rules of Evidence

allow experts to testify in court where their specialized knowledge can help the jury understand the evidence.
Types of Experts in Florida Personal Injury Claims
Every case is different, but there are some experts that personal injury lawyers commonly call upon:
Medical Experts:

Insight from a health care provider is fundamental for simplifying complex subjects and putting them into layman's terms. A medical professional may translate your medical records into subjective concepts regarding pain, suffering, and quality of life, so you can recover the full range of compensation available by law.

Accident Reconstruction Specialists:

Since fault is a key issue in many personal injury incidents, your attorney may need support in recreating how the accident happened. An accident reconstruction expert has a background in physics and other scientific concepts, as well as access to software that can be used to demonstrate causes and contributing factors.

Financial and Actuarial Experts:

When your injuries affect your ability to work in the long term, you may recover monetary damages for future earning capacity. These specialists review your circumstances, job sector conditions, and other factors to describe what your income would have been had you never gotten hurt.

 
Call Now to Speak to a Miami Personal Injury Attorney
These are just a few of the experts our team at Gerson & Schwartz, PA works with on a regular basis. When we are fighting on behalf of injured accident victims, we may employ many other resources to support your claim for compensation. For additional information on the process and how we might utilize input from experts, please contact our offices in Miami, Fort Lauderdale, or West Palm Beach, FL You can speak with one of our lawyers and schedule a no-cost case assessment regarding your legal options.