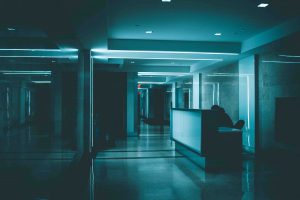 There are more than 31,000 people hurt in Miami-Dade County car accidents every year, according to the Crash Dashboard website maintained by the Florida Department of Highway Safety and Motor Vehicles. Though their injuries may range from mild to life-threatening, that means tens of thousands of victims are left confused, overwhelmed, and in pain in the immediate aftermath of an auto collision. If you are one of them, you are probably wondering what to do next and how you can protect both your rights and your health. 
While you should trust a medical professional to take care of your health, a Miami car accidents lawyer will tell you that it is possible to accomplish these two goals by getting treatment as soon as possible. Some background information can help you understand why.
Top Two Reasons to Get Medical Attention Right Away
Your health is certainly the most important reason to seek medical treatment as soon as possible after a crash. An auto accident is extremely traumatic for the human body, and you could have sustained serious injuries without realizing it. Going to the doctor ensures you get a prompt diagnosis of your injuries, putting you on the path to recovery quickly.
The second reason you visit a physician immediately is related to your insurance claim. Insurers generally work on a 72-hour rule, so they may deny your claim if you did not seek care within this amount of time.
Where to Go for Medical Care After a Miami Auto Crash
You might assume that the emergency room is the best place to go for treatment and, if you have severe or life-threatening injuries, this is absolutely true. You should head straight for emergency care if:
You are having difficulty breathing;

You are bleeding excessively;

You lost consciousness;

You have an underlying medical condition; or,

You suffer from other types of serious injuries.
For less severe bodily harm that requires same-day care, it is wise to visit an urgent care center. Examples include minor lacerations, broken bones, scrapes, and abrasions.
Additional Tips to Protect Your Rights
Aside from seeking appropriate medical care, some recommendations might help right after the collision:
Call police or 911 to request assistance.

Do not admit fault or make any statements suggesting that you were in any way responsible for causing the accident.

If you can, take pictures and document the scene of the crash. This information may be useful in proving that the other driver was responsible for causing it.

Refuse to sign any release forms or settle an insurance claim without first talking to a lawyer.
Contact a Miami Car Accidents Attorney ASAP
Once your physical well-being is under control and you are on the way to recovery, please contact Gerson & Schwartz, PA to hear how we can help with the legal side of things. We have decades of experience representing victims of accidents in South Florida, so we are prepared to help get the compensation you deserve by law. We are happy to schedule a free consultation at our offices in Miami, Fort Lauderdale, or West Palm Beach, FL to learn more about your circumstances.