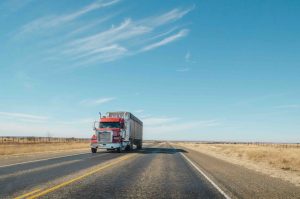 You are probably not surprised to learn that crashes involving semis and other large trucks are among the most serious accidents on Florida roadways. According to the Insurance Institute for Highway Safety, these vehicles and their trailers can outweigh a passenger vehicle by as much as 20-30 times, depending on the cargo. Plus, in terms of distance, 18-wheelers can take up to 40% more space to stop as compared to cars.
Considering the severe, potentially catastrophic injuries that result from these crashes, you are probably wondering what you can recover as compensation if you are a victim. The question is difficult, since every case is different and depends upon your unique circumstances. However, Miami truck accident attorney can provide information on the factors that affect the amount of monetary damages, including:
The Costs of Medical Treatment
In a successful truck crash claim, your compensation will include all expenses related to your medical care. These amounts can be quite high, depending on the severity of your injuries. For instance, you could incur costs related to:
Doctor's appointments;

Treatment from specialists;

X-rays, CT scans, MRIs, and other screenings;

Expenses for surgery and hospitalization;

Physical therapy;

Wheelchair, crutches, or other assistive devices;

Pain medications; and,

Much more.
Your Time Off Work
It is likely that you cannot work if your truck crash injuries are severe, which means you are missing out on the wages you would earn if the accident never happened. You could be entitled to amounts for your lost income, even if you are self-employed. Plus, some medical conditions and complications may prevent you from ever working again, so you may be able to receive damages for lost future earnings.
Personal Consequences and Quality of Life
There are consequences from truck accident injuries that may not have a dollar value, but they most certainly affect your life. In the practice of law, they are called "non-economic" damages; you may know them by the familiar term "pain and suffering." As non-economic damages, you may be allowed to recover compensation for:
Emotional distress;

Scarring and disfigurement; and,

The adverse implications for your personal relationships with a spouse, children, and other loved ones.
Your Own Negligent Acts
The amount of damages available in a truck collision claim also depends on whether you were careless or reckless in causing the crash. Florida follows the rule of comparative fault, which could serve to reduce your compensation in proportion to how much your actions contributed to the accident. For instance:
Your total award in a truck collision is $100,000;

You are 30% at fault in the accident, perhaps because you were speeding a few miles over the limit;

You will only recover $70,000 for your monetary damages.
Discuss Your Claim with a Miami Truck Accidents Lawyer
For more information on how much your truck accident claim is worth, please contact the offices of Gerson & Schwartz, PA in Miami, Fort Lauderdale, or West Palm Beach. We can set up a free case evaluation to learn more about your situation and offer some insight on how much you might recover through an insurance claim or litigation.