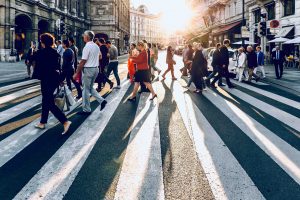 The Florida Department of Highway Safety and Motor Vehicles Crash Dashboard indicates that there were 1,607 pedestrian accidents in 2019, leading to 87 fatalities and almost 1,200 injuries to victims. Many of these incidents are caused by driver errors, such as failure to yield, running a red light or stop sign, and many other careless actions. However, if you were hurt in an incident while on foot, you should realize that your own conduct may also be a factor. Even though you probably suffered more extensive injuries being a vulnerable road user, you do not get a reprieve when you were also at fault.
The reason is that Florida has a statute on comparative fault, and it could have an impact on the monetary damages you can recover. You should discuss the implications with a Miami pedestrian accidents attorney, but an overview may be useful.
Comparative Fault in Florida Personal Injury Cases
In sum, the statute on comparative fault holds a victim accountable when his or her own negligent conduct contributed to an injury-causing accident. The law applies in all personal injury cases, including pedestrian accidents. Allegations that you caused or contributed to the incident are important in two respects:
Evidence of your own misconduct is admissible in court, and the jury will be instructed to consider it when deliberating about how much to award for monetary damages.

Even before you take your case to court, you will file a claim with the responsible motorist's insurance company. The adjuster will make a lowball counteroffer to resolve it, knowing that you probably will not receive top compensation through litigation.
Examples of Pedestrian Negligence That May Affect Your Rights
Any type of conduct could raise allegations of contributory fault, which is measured by the level of care a reasonably prudent person would exercise under the circumstances. If you did not use reasonable care to protect yourself from injuries, you can expect lower compensation. Typically, your monetary damages will be reduced by the amount of fault attributable to your actions. For instance, if your compensation was $100,000, but you were 20% at fault – you would receive $80,000.
Some examples may help you understand the types of misconduct that could affect your rights. Contributory fault laws may reduce your compensation if:
You were jaywalking or did not use the intersection when crossing a street;

You were not walking in a crosswalk;

You were texting, talking on the phone, or otherwise distracted while walking near traffic;

You were intoxicated, leading you to stumble or walk irregularly; or,

You engaged in other negligent actions.  
Trust a Miami Pedestrian Accidents Lawyer to Protect Your Rights
Florida's comparative fault statute could significantly reduce the amount of compensation as the victim of a pedestrian accident, which is why retaining experienced legal counsel is critical. For more information on how this works, please contact Gerson & Schwartz, PA. We can set up a no-cost case evaluation for you at our offices in Miami, Fort Lauderdale, or West Palm Beach, FL. Once we review your circumstances, we can work on strategies for overcoming legal challenges.