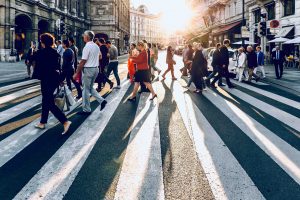 Many people commonly associate personal injury cases with car accidents, and it is true that many of these matters involve collisions. According to the Florida Department of Highway Safety and Motor Vehicles Crash Dashboard for 2018, there were more than 646,000 crashes in Miami-Dade County alone.
However, there are many other types of accidents and incidents that lead to serious injuries for victims, many of which could have been avoided. Discuss your situation with a Miami personal injury attorney if you were hurt under any of the following circumstances.
Negligence-Based Claims
Most accidents are caused by another person's careless acts, which are termed negligence in the practice of law. Some of the common personal injury claims in this category include:
Slip and Fall Cases:

When property owners do not keep the premises reasonably safe, dangerous conditions can cause serious injuries. The legal term is premises liability, but they are often referred to as "slip and fall" because this is a frequent scenario.

Medical Malpractice:

Health care practitioners must provide care in accordance with medically accepted standards, meaning they need to treat patients in the same way a responsible physician would. If a doctor deviates from this standard, a patient can suffer severe bodily harm.

Nursing Home Neglect:

These facilities are entrusted with caring for elderly and vulnerable individuals. If they do not provide quality services, they can be held liable for any injuries that result from negligent misconduct.
Claims Based on Other Theories of Liability
There are some personal injury claims that are not based upon negligence, but you may still have rights if you suffer injuries. Examples include:
Intentional Conduct:

If you are attacked and injured, the perpetrator can be arrested and convicted of a crime. However, you may also have a claim in civil court to recover for your losses.

Nursing Home Abuse:

This type of misconduct goes above and beyond nursing home neglect. Abuse is intentional conduct toward a resident that leads to injuries, and it is also a crime. Unfortunately, nursing home abuse is often tied to understaffing, as an overwhelmed employee may snap under pressure and cause harm to the resident.

Products Liability:

Defective products can cause serious injuries, so the law places a duty upon manufacturers and other companies to make sure items are safe for use. These claims are based upon strict liability, so you do not have to prove fault when seeking compensation for your losses.

Workplace Accidents:

Most workplace injuries and illnesses are covered by Florida's workers' compensation system. You do not have to show that your employer was at fault to recover benefits, but workers' comp is your sole remedy in most cases.
Count on a Skilled Miami Personal Injury Lawyer for Legal Help
At Gerson & Schwartz, PA, our team handles a wide array of personal injury cases based upon all types of liability. We are happy to advise you on your options, so please contact us to schedule a free consultation. With officers in Miami, Fort Lauderdale, and West Palm Beach, we protect the rights of injured victims throughout Southern Florida.
(image courtesy of Jacek Dylag)