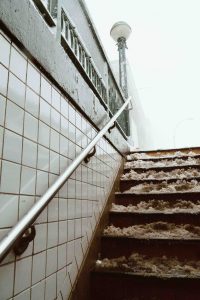 Every year, hundreds of people are hurt in accidents on property around Miami, including shops, restaurants, office buildings, apartment complexes, and others. In some of the incidents, the hazardous conditions that cause slip and fall injuries are linked to building code violations. While the Miami-Dade County Department of Regulatory and Economic Resources may issue a citation, the most an offender receives as punishment is usually a fine.
If you are a victim of such an accident, this fine is little consolation for the losses you suffer. Fortunately, you do have rights, and a Miami slip and fall accidents lawyer can assist with your claim. Plus, you may find it useful to review some general information on these cases.
Evidence of a Code Violation
Miami's building regulations are expansive, covering everything from the design and initial construction to ongoing safety compliance. The point of the building code is to ensure that the property is safe for visitors and guests, from the roof down to the foundation. Noncompliance with these regulations can lead to slip and fall accidents, which fall under the concept of premises liability in the practice of law. Common violations include:
Structural flaws;

Hazardous staircases and railings;

Missing or insufficient lighting and signage;

Leaks in gas or water pipes;

Loose wiring;

Failure to install a security system, cameras, or emergency lighting; and,

Many more.
How a Code Violation Works in a Slip and Fall Claim
It is not enough to show a citation in a premises liability case, so you cannot automatically receive monetary damages for your losses. Instead, these claims proceed under the theory of negligence. If you can prove breach of a legal duty, and that the breach was a direct cause of your injuries, you can recover compensation.
In many slip and fall cases, the "direct cause" element can present challenges. Your injuries must be connected to the building code violation, such that you would not have been hurt if the property owner complied with the law. For instance:
You could establish a direct link by showing the presence of leaky pipes in violation of regulations, and that you slipped on the puddle that formed underneath them.

You may NOT have a case if you prove the existence of an unsafe hand railing, but your injuries were caused by a falling object.
In addition, Florida does limit your rights based upon your own conduct and how it may factor into the slip and fall accident. You cannot recover any compensation if you were trespassing when you were hurt. Plus, your monetary damages will be reduced on a percentage basis if you were also negligent, such as by ignoring warning signs or ducking under barricades.
Contact a Miami Slip and Fall Accident Attorney About Your Claim
If you were hurt due to a building code violation, please contact Gerson & Schwartz, PA to discuss your circumstances. We can set up a complimentary case evaluation at our offices in Miami, Fort Lauderdale, or West Palm Beach. We will be in a better position to offer advice once we review your situation.
(image courtesy of Dan Calderwood)