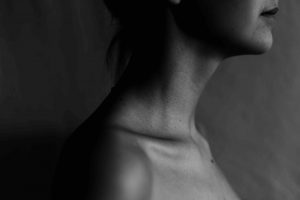 Broken bones, cuts, abrasions, and burns are some of the most common injuries in a Miami auto crash, and they are certainly among the most obvious. However, there are other forms of trauma that can be just as devastating, but not as noticeable. Whiplash and other soft tissue injuries serve as examples, particularly since you may not even be aware that you were hurt until long after the collision. Under the circumstances, you may face challenges in recovering compensation from an insurance company. It is difficult to persuade an insurance adjuster that you deserve monetary damages for whiplash when the harm is seemingly invisible. 
Still, because you could experience long-term health effects and complications, you should not give up on your claim for damages. Instead, you should retain a Miami car accidents attorney who can help with the legal hurdles.
Whiplash Often Involves Delayed Symptoms
Some auto crash injuries cause immediate, unrelenting pain, but soft tissue injuries are different. The effects of whiplash may not be as readily apparent. According to online health information resource WebMD, victims may not experience discomfort or pain for several days or weeks after the accident. The lack of noticeable effects often leads victims to:
Refuse treatment at the scene of the crash;

Admit to the other driver that they weren't injured; or,

Post content on social media that contradicts being injured.
Any of these acts could put your injury claim at risk when you seek compensation from the responsible motorist's insurance company.
Whiplash is Common Even in Minor Accidents
Many car accidents involve extremely forceful impact, where the head is violently thrust back and forth. However, even crashes that are minor or involve slower speeds can cause soft tissue injuries. The fragile tissues of the back and neck sustain trauma, affecting the surrounding muscles, tendons, vertebrae, and ligaments. Because your vehicle may not show much damage, an insurance adjuster would assume you were not hurt badly.
Complications From Whiplash May be Long Term
Another challenge in getting the monetary damages you deserve is that the effects of whiplash can last much longer, as compared to broken bones or lacerations. The spinal cord is a complicated structure encompassing multiple components, bodily systems, and functions. Long-term, chronic conditions may include:
Anger, mood swings, and depression;

Anxiety and stress;

Blurred vision and related issues;

Dizziness;

Difficulty falling or staying asleep;

Memory loss;

Problems concentrating on detailed tasks;

Ringing in the ears;

Difficulty chewing, swallowing, and/or talking; and,

Many others.
Contact a Miami Car Accidents Lawyer to Set Up a No-Cost Consultation
If you suffered whiplash or other types of soft tissue injuries in a motor vehicle crash, retaining skilled legal help is essential. Whether you are filing an insurance claim or enforcing your rights in court, having an attorney on your side will give you the best chances of getting the compensation you deserve. To learn more about your rights and remedies, please contact Gerson & Schwartz, PA. We can set up a free case evaluation to discuss your circumstances at our offices in Miami, Fort Lauderdale, or West Palm Beach, FL.