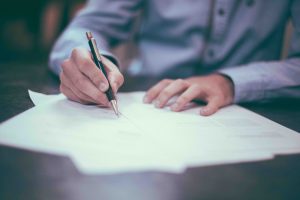 Whether you were injured due to a car crash, slip and fall, defective product, or other accident that was caused by someone else's negligence, it is wise to retain an attorney to assist with your case as soon as possible. For one, the Florida statute of limitations is four years. Plus, there are far too many legal complications to try to handle the claims process yourself, especially when you should be focusing on recovery. 
However, you should not expect an attorney to tackle your case without help from you. You need to be involved to provide essential support and perform tasks that are within your purview. Your Miami personal injury lawyer can tell you what you can do to ensure you get the top compensation available in an accident case, but here are a few ways you can be a model client.
Follow Doctor's Orders
After your initial treatment in an emergency room or urgent care center, it is likely that you will be sent away with instructions for continuing your recovery. Your physician may:
Refer you to a health care provider in a medical specialty;

Tell you to make an appointment for physical therapy;

Suggest massage, chiropractic care, or other alternative therapies;

Prescribe pain medications or recommend over-the-counter options;

Instruct you to avoid exertion and take time off work; or,

Use crutches, a brace, or other devices.
To protect your interests, make sure to strictly follow instructions from all your treating physicians. These are important for your medical expenses claim, and for purposes of proving pain and suffering.
Be Patient with Your Recovery
It is understandable that you want to get back to your life, but do not push things too fast when you are recovering from auto accident injuries. Reinjuring yourself can adversely affect your claim because an insurance adjuster could blame you for causing the harm.
Document Everything
As an injured victim, you come from a unique perspective in terms of your claim. Pain, suffering, and other non-economic damages are very subjective in nature, which means you need to do your best to describe your experiences in your own words. Keep a journal, using a 1-10 rating system to describe your level of pain. In addition, jot down some notes within a couple of days after the accident. This information can jog your memory regarding questions on fault.
Keep Your Lawyer in the Loop
You should update your attorney on a regular basis regarding your recover, continuing treatment, and related details. Make sure your lawyer knows the date you go back to work and when your doctor clears you for any additional medical care.
Your Miami Personal Injury Attorney Will Help with the Legal Details
While this overview may be helpful in telling you want you can do to support your lawyer, you can rest assured our team at Gerson & Schwartz, PA will take care of the details. If you were hurt in any type of accident, please contact our offices in Miami, Fort Lauderdale, or West Palm Beach. We can schedule a free consultation to review your circumstances and get started on a legal strategy.